Overview
The Executive MBA Programme is being offered by the School of Humanities, Social Sciences and Economics of the University Center of International Programmes of Studies of the International Hellenic University. The programme is designed to provide a postgraduate (master's) level education in Business Administration and is offered to executives who desire to further their specialization in Business Administration. The flexible teaching timetable aims to enable students from miscellaneous backgrounds to attend classes. Furthermore, a variety of teaching methods are employed in order to facilitate learning, such as workshops, soft skills development sessions and business seminars. The courses are taught exclusively in English.
Why choose the IHU Executive MBA
Learn from top-class, internationally renowned academics and professionals
Collaborate with experienced colleagues from other countries and/or industries.
Experience a 'hands-on' environment focused on a practical approach to learning.
Establish a valuable network of life-long contacts.
Official Government Gazette:
Key facts

Start date: 26 January 2024
Application deadline: until 12 January 2024 or until places are filled
Campus: Thermi, Thessaloniki
Duration/Mode:
1,5 years full-time/a long weekend (Fri-Sun) once a month (distance learning)
Taught language:
English
Entry requirements:
– An undergraduate degree from a recognised University
– A minimum of three years' full-time work experience gained after graduation
Language requirements:
IELTS (academic 6.5 and above), TOEFL (IBT, 95 and above) or TOEIC (745 and above) score, or a recognised by the Greek State certificate of proficiency in English of C1 level
Fees: 6,000€ (total)
How to apply:
Please follow the instructions at the applications page


Testimonials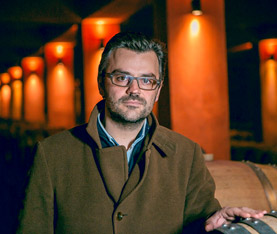 Kostas Nikou
EXECUTIVE MBA
Owner of LetsDoBusiness Greece Consulting Firm
Managing Director of "Amyndeon Oenos" Wine Cluster
-
You feel the need to see things "the other way around". You owe it to yourself!
Who can apply
To be considered for the EMBA, candidates are required to have:
an undergraduate degree from a recognised University
a minimum of three years' full-time work experience gained after graduation
Course content
The core courses
The Executive MBA core courses offer a thorough understanding of the key functional areas within a company and an appreciation of their critical interactions and their impact on the organisation as a whole. Core courses enable students to understand key concepts and apply practical skills directly relevant to their careers.
The elective courses
The programme offers a rich choice of electives in diverse areas. Participants can choose, relevant to their current and future career orientation.
The electives list is continuously updated to reflect contemporary business issues and student interests. Some of the elective courses may not be offered in a particular year, depending entirely on student demand.
The Business Consultancy Project
As a part of the IHU EMBA programme, students submit an individual 10,000-word business project on a subject relating to their study and career.
The objective of the EMBA project is to provide insights, analysis and conclusions grounded in academic discipline but also relevant to management. Projects are undertaken within an organisation under the supervision of a member of the academic faculty.
The Field Trip
The EMBA field trip provides participants with the opportunity to explore first-hand the business practices in different South Eastern European countries. Groups of four students visit an organisation in Greece and/or the region. The exercise not only helps to integrate the theory with practical application, but also places important emphasis on the international aspects of politics, economics and business in the region. Read more about the past Field Trip projects
Professional Skills Development
The IHU provides Executive MBA students with the opportunity to develop a range of professional soft skills to enhance performance and manage complexity.
Managers are often concerned with individual or group responsibility of career development. The IHU EMBA offers a range of training sessions covering the exploration of work-related issues, development of new perspectives, negotiating skills, effective management of change, planning implementation and personal development. These are all skills that are considered important in high-pressure and rapidly changing work environments.
The Professional Skills Development programme has obligatory attendance and consists of two all-day seminars, during the scheduled weekends of the EMBA programme.
Schedule
The postgraduate studies for the Executive MBA programme, which lead to the acquisition of a master's degree, is a 1,5 years full-time programme taught over a long weekend (Fri-Sun) once a month, in distance learning mode. The programme curriculum requires the attendance of taught courses for two academic semesters and the implementation and submission of a master's dissertation for one academic semester.
Teaching takes place in distance learning mode, once a month, except of August.
The programme starts every January and operates on the following schedule:
Friday 13.00 – 20.00
Saturday 9.00 – 17.00
Sunday 9.00 -15:00
Examinations take place during these weekend periods.
The Academic Faculty
World-class academics and business professionals ensure a valuable and interactive classroom experience. The Executive MBA programme is taught by professors from top Universities and Business Schools in Europe committed to developing the next generation of business leaders.
Andriopoulos, Constantine
Professor of Innovation and Entrepreneurship
Faculty of Management
Cass Business School, CITY University London
Arghyrou, Michael G.
Reader in Economics
Cardiff Business School
Charitou, Andreas G.
Professor of Accounting
University of Cyprus
Karyampas Dimitris
Quantitative Analyst/ Risk Management Expert
Visiting Lecturer at ETH/University of Zurich and Bocconi University
Markellos, Raphael
Professor and Chair of Finance
Norwich Business School, University of East Anglia
Sampietro, Marco
Professor of Organization and Human Resources Management
SDA Bocconi School of Management
Souitaris, Vangelis
Professor of Entrepreneurship
Cass Business School, City University, London
Stathopoulos, Konstantinos
Associate Professor of Accounting and Finance
Manchester Business School
Zattoni, Alessandro
Professor of Strategy
LUISS – Libera Università Internazionale degli Studi Sociali Guido Carli
Fees & Financing
Fees
The programme fees for the Executive MBA is 6.000€. The fees are payable in three instalments at the beginning of each semester. The fees are also eligible for financing through LAEK – OAED programme.
Deposits
If you have been accepted on the EMBA programme, you will need to make a payment of the deposit of 500 Euros to secure your place. This amount will count towards the first instalment of your tuition fees. The deposit is non-refundable once you have commenced your studies at the IHU. Prior to that, a refund can be made but a 20% administrative fee will be retained. The deposit can be paid by bank transfer or bank draft. Credit card payments can be made through electronic banking (contact your Bank as handling fees may apply).
Scholarships
Partial scholarships are available for exceptional candidates, where financial need and exceptional professional and academic records can be demonstrated.
Programme announcement – Admissions
Next Executive MBA class starts on 26 January 2024.
Interested parties are invited to submit their application by 12 January 2024 or until places are filled, by following instructions at the applications page.
Location
The Executive MBA takes place in distance learning mode and the facilities of the School of Humanities, Social Sciences and Economics of the University Center of International Programmes of Studies of the International Hellenic University are in Thermi-Thessaloniki.
Contact
Postal address:
School of Humanities, Social Sciences and Economics
Department of School of Humanities, Social Sciences and Economics
University Center of International Programmes of Studies
14th km Thessaloniki – Nea Moudania 570 01 Thermi, Thessaloniki, Greece
Tel: +30 2310 807 526/523/530
Email: infoshsse@ihu.edu.gr