Alumni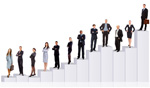 As an IHU alumnus or alumna, students are invited to be part of an on-line network, a directory that helps them stay in touch with each other and feel part of the School and the University after their graduation. The network is designed to facilitate connections and to enhance global communication for both social and business opportunities.
Much of the University's communication with the Alumni is via web and email. Through this medium, the University is able to share the latest news and ensures that students continue to be a part of the IHU community.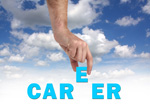 The IHU's Career Office is the primary point of contact for alumni seeking career advice and assistance.
Individual Career Advice
Individual career advising is available to provide alumni with career development and professional job search assistance. The Careers Office has developed a number of Career Services to IHU's students and Alumni. Alumni may receive professional one-to-one support related to CV writing, interviews, job searching techniques and career options.
Participation in Workshops /Career Fair/ Events/ Seminars
The IHU's Career Office organizes many career events throughout the year including career development workshops, employer visits, guest lecturers, panelists and much more.
Special mention must be made to the IHU's annual Career Fair. The Career Fair is a great opportunity for IHU students and Alumni to learn about a range of possible jobs, to meet prospective employers face to face and make valuable contacts at some of the leading companies of their field of interest.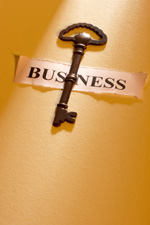 Recruitment Services for Alumni Employers
The IHU welcomes Alumni Employers to participate in full-time, part-time, internship and alumni recruitment. Employers may find quickly and without cost, at any period of time, highly qualified graduates with different academic backgrounds for their vacancies. On a regular basis employers contact the Career office looking for candidates who have been studying in a particular field of study or who have just graduated to fill their positions.
On Campus Recruiting
We encourage Alumni to meet and build mutually rewarding relationships with our skilled students and graduates. The Career Office may arrange on-campus visits and networking opportunities. On-Campus Recruiting is a system through which the Career Office connects students and employers to provide interviewing opportunities. Companies send representatives to campus to interview students for possible positions (full-time, part-time jobs and internships) in their organizations. Companies may select the students they would like to interview.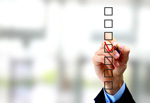 Company Presentations
Employers are invited to conduct information sessions and participate in career panels to present their organizations and meet with potential candidates. Hosting a Company Presentation or an Information Session is a terrific opportunity for employers to educate students about their organization and give alumni an opportunity to come back to campus for networking with current students about potential job opportunities. On the other hand, Company Presentations is an opportunity for current students to gain insights on internships, job opportunities and to meet face-to-face with key industry contacts.
Participation in Career Fair
The IHU Career Fair is an annual recruiting event that connects local and international employers with IHU students. It offers to participating companies a unique opportunity to meet highly qualified job-seekers interested in a career opportunity.
By exhibiting at the IHU Career Fair, the participating companies will be able to meet and interact with potential job candidates, talented students and conduct first-level interviews. Additionally, the Career Fair provides an excellent opportunity to employers to network with other companies, associations or global recruitment professionals who influence the advancement and growth of the economy.
Consulting Project
Consulting Projects support organizations delivering tangible results and working solutions. Students are asked to carry out a real-life project in cooperation with a particular company and deliver specific solutions in their field of interest. The integrating project offers participants the opportunity to demonstrate their newly acquired skills and competences. At the end, participants provide to company supervisors and to academic staff a detailed presentation of the project.
The IHU welcomes any opportunities to explore the possibilities of working with companies. If a company is interested in collaborating with the IHU it may post its request for collaboration on the Internet through our on-line service.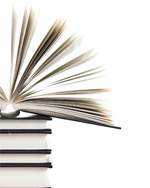 The IHU encourages alumni to make use of the Library during their visits to our campus. Alumni who want to borrow materials from the Libraries' collections may do so with no cost.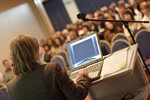 There is a wide variety of opportunities for Alumni to share their area of expertise with students at IHU's career events. Alumni guest speakers may share their experience and provide students with knowledge about their area of interest.
Guest speakers may develop topics such as: how students may prepare themselves for a career in a specific business field, discuss about career paths or the skills required for a competitive business environment, alternative careers and business trends or even describe their success story and how they made it!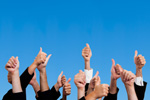 All alumni are encouraged to come back to the International Hellenic University and participate in the Annual Alumni Reunion. The purpose of the Reunion is to strengthen the relationship between Alumni and the University and to promote fellowship among graduates, former students, and the faculty. During the Annual Reunion, Alumni will have the chance to form new friendships and business relationships and exchange information with people of similar background.
All Alumni will receive notices and invitations regarding the reunion in due time.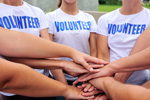 Volunteering can be an enriching and rewarding experience.  As an alumni volunteer, you can help organize events and programs, serve on reunion committees, and more. Volunteering provides the opportunity to give back to your University, while having fun and developing new skills and friendships.
Alumni Representatives
IHU graduates help keep the alumni spirit strong through participation as Alumni Representatives and in Alumni Groups. These dedicated alumni volunteers organize social events, professional development opportunities and other activities for alumni. Alumni Representatives serve as ambassadors for IHU in their respective communities and help strengthen the communication and connection between the university and our alumni.
If you'd like more information about volunteering or you would like to become an Alumni Representative please contact the Career Office at careers@ihu.edu.gr
Auction of Fine Art, Jewellery & Watches, Philhellenic & Rare 19th century objects.
Loudos Fine Art & Auctions was established in 2019 by International Hellenic University alumni Thanos Loudos (MA in Art, Law & Economy, 2016-2018, Executive Master in Business Administration, 2018-2020). As he told us, the completion of the two master's degrees in the International Hellenic University provided him the tools and knowledge for the fulfillment of his goals. Specifically, the MA in Art, Law and Economy (now Art Law and Arts Management) helped him understand the international art market and its legal frame. The EMBA enabled him to enrich and further specialize his knowledge of management, leadership and strategy.
Loudos Auctions is presenting the first auction for 2021 on Friday 5th of March at 7 pm EET. Due to the global pandemic the auction will be held live online.
For more information click here.
Δημοπρασία έργων τέχνης, κοσμημάτων & ρολογιών, φιλελληνικών & σπάνιων αντικειμένων 19ου αιώνα.
Η Loudos Fine Art & Auctions ιδρύθηκε το 2019 από τον απόφοιτο του Διεθνούς Πανεπιστημίου Ελλάδος, Θάνο Λούδο (MA in Art, Law & Economy, 2016-2018, Executive Master in Business Administration, 2018-2020).
Όπως μας δήλωσε ο ίδιος, η παρακολούθηση των δυο μεταπτυχιακών του έδωσε όλα τα εχέγγυα για την προσέγγιση των στόχων του. Το μεταπτυχιακό Τέχνη, Δίκαιο και Οικονομία (τώρα Δίκαιο της Τέχνης και Διαχείριση της Τέχνης) τον βοήθησε να κατανοήσει την διεθνή αγορά έργων τέχνης και το νομικό πλαίσιο που την διέπει. Το EMBA του έδωσε τη δυνατότητα να εμπλουτίσει και να εξειδικεύσει τις γνώσεις του σε επίπεδο διοίκησης, ηγεσίας και στρατηγικής.
Το απόγευμα της  5ης Μαρτίου  θα πραγματοποιηθεί η πρώτη δημοπρασία του Οίκου Δημοπρασιών LoudosAuctions για το 2021 με τον πρωτοποριακό τρόπου του "LiveOnline" (ζωντανή δημοπρασία μέσω διαδικτύου).
Περισσότερες πληροφορίες εδώ.