How ideology shapes American views of China's rise—and its Belt and Road Initiative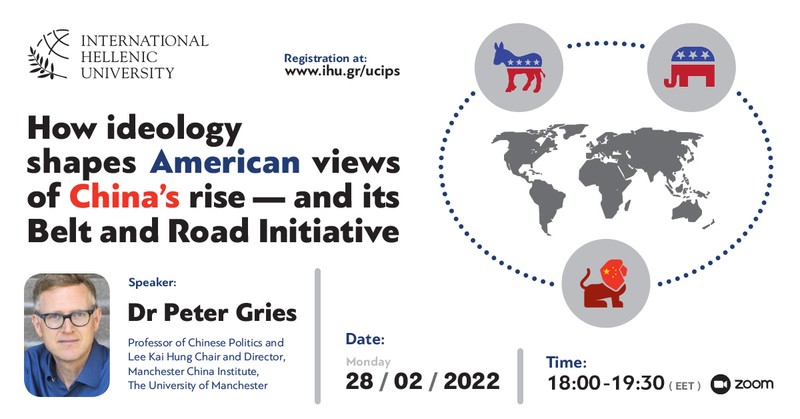 Peter Gries is a Professor of Chinese Politics and the Lee Kai Hung Chair and founding Director of the Manchester China Institute. He has since founded and directed its two signature programs, the UK-China International Photography Award, and the UK-China Diplomatic Dialogue. Prof. Gries earned bachelors and masters degrees in Asian Studies at Middlebury and Michigan, and a PhD in politics from Berkeley. After a two year postdoc at Ohio State, he was assistant professor of politics at the University of Colorado, Boulder for five years. He then spent eleven years at the University of Oklahoma, where he founded and directed the Institute for US-China Issues, and its two signature programs, the Newman Prize for Chinese Literature, and the US-China Diplomatic Dialogue.
Prof. Gries studies the political psychology of international affairs, with a focus on China and the United States. He is author of The Politics of American Foreign Policy: How Ideology Divides Liberals and Conservatives over Foreign Affairs (Stanford, 2014) and China's New Nationalism: Pride, Politics, and Diplomacy (California, 2004), and co-editor of State and Society in 21st Century China (Routledge, 2004) and Chinese Politics (Routledge, 2010). He is also on the editorial boards of the leading academic journals in three fields, The China Quarterly, Political Psychology, and Nations & Nationalism.