Lectures by the Black Sea Trade & Development Bank exclusively for the UCIPS students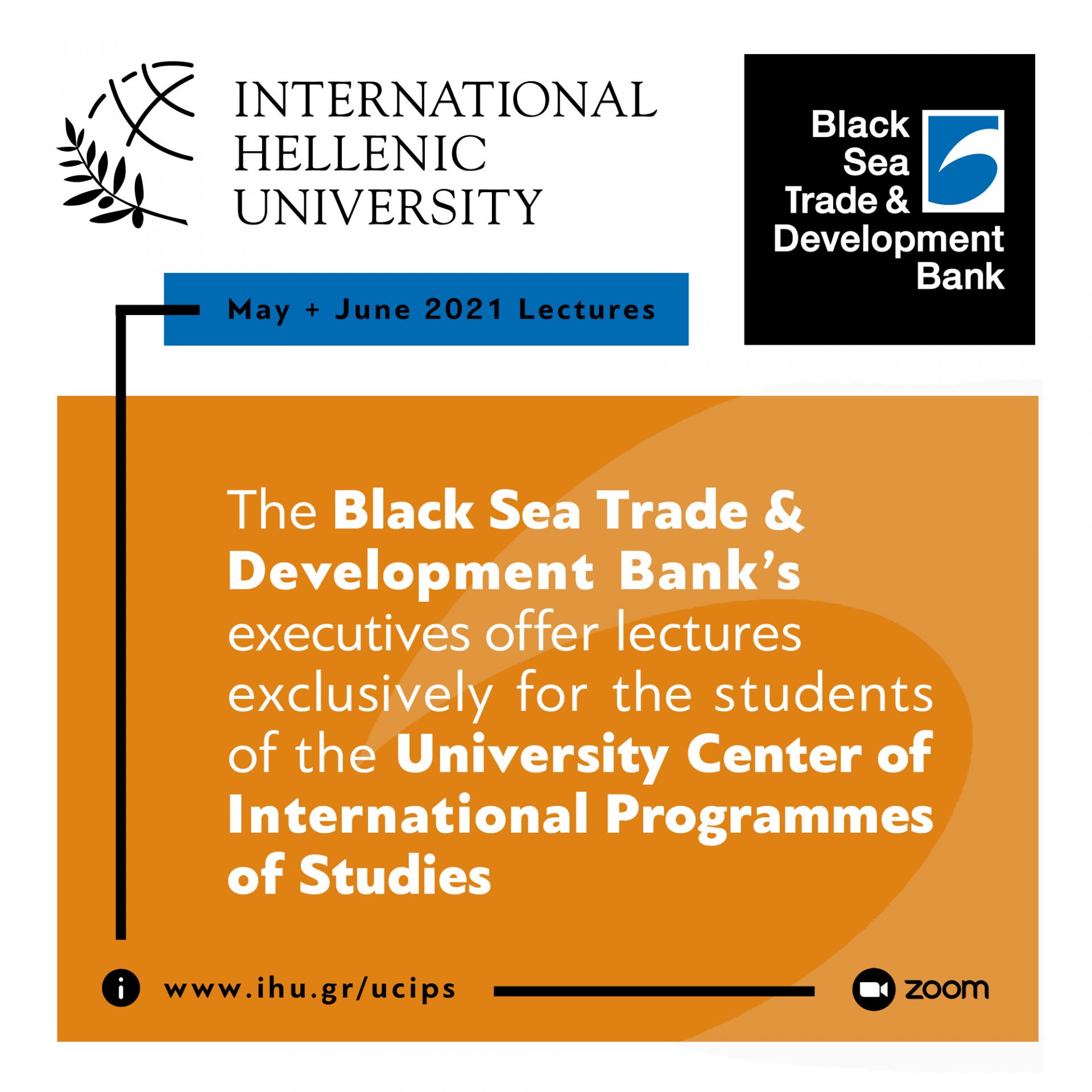 We are delighted to announce that the International Hellenic University (IHU) co-organizes with the Black Sea Trade & Development Bank (BSTDB) five interesting lectures conducted by the Bank's Executives exclusively for the students of the University Center of International Programmes of Studies (UCIPS) of the IHU. 
The lectures that will take place are shown in the following table.  
Date 
Time 
Topic 
Lecturer 
Thursday, 6 May 2021
17:00-19:00
The Legal Status of Inter-Governmental Institutions
Michalis Spanopoulos, General Counsel
Wednesday, 12 May 2021 
17:00-19:00
The Development of Energy Markets in the Black Sea
Roman Matkiwsky, Director- Energy and Infrastructure
Tuesday, 18 May 2021 
17:00-19:00
Risk Management in the Context of Modern Banking: Views from a Practitioner
George Pahinis, Director- Risk Management
Wednesday, 26 May 2021

(postponed)

17:00-19:00
Role of IFIs in the Development of Local Capital Markets
Stelios Sousamoglou, Acting Treasurer
Tuesday, 1 June 2021 
17:00-19:00
The Role of IFIs in Promoting Economic Development
Panayotis Gavras, Head- Policy and Strategy

Certificates of Attendance will be given.
Students of the UCIPS that are interested in attending the lectures should register here.