Dr Reinhard Madlener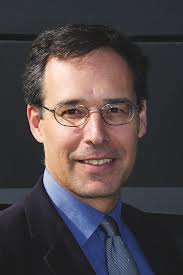 Personal Information
Reinhard Madlener was born in 1964 in Dornbirn, Austria. He studied commerce and finance as well as paedagogics in economics at the Vienna University of Economics and Business Administration (WU Wien) and then also, at the post-graduate level, economics at the Institute for Advanced Studies Vienna (IHS). He obtained his Ph.D from WU Wien in the economics and social sciences (Dr.rer.soc.oec.) in 1996, specializing in general economics, environmental economics, and statistics. Before taking up his position at RWTH Aachen University in June 2007, he was Managing Director of the Institute for Advanced Studies Carinthia (1999-2000), Assistant Professor at the Centre for Energy Policy and Economics (CEPE), ETH Zurich (2001-2007), Lecturer at the Faculty of Economics, University of Zurich (since 2003), and Senior Researcher at the German Institute of Economic Research (DIW Berlin) (1-5/2007). Among other research stays, he was a Visiting Fellow at the University of Illinois (Urbana-Champaign), the European University Institute (Florence, Italy) and the University of Warwick (Coventry, UK). Prof. Madlener is one of five full professors of the E.ON Energy Research Center (E.ON ERC), established at RWTH Aachen University in 2006, and founder and Director of the E.ON ERC's Institute for Future Energy Consumer Needs and Behavior (FCN). He has published extensively in international scientific journals and handbooks, and conducted numerous (international and often interdisciplinary) research projects with industrial involvement. Since December 2010, he is also the RWTH Aachen Director of the Section Energy of the Juelich-Aachen Research Alliance (JARA-Energy).
Research Interests
Energy economics, energy management, energy policy-making
Energy consumer needs, preferences and behavior
Economics of technical change / technology adoption, diffusion and transfer
Structural change in energy systems
Investment & financing under uncertainty, risk management and portfolio optimization (energy issues)
Quantitative modeling / Econometrics / Simulation-based analysis / Experimental economics