Dr Nikolaos Apergis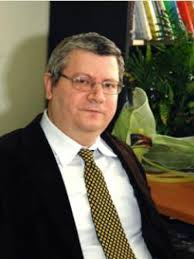 Dr. Nicholas Apergis received his PhD degree in Open Economy Macroeconomics and International Finance from the Department of Economics at Fordham University, New York, USA in 1992.
He is currently a Full Professor in the Department of Banking & Financial Management at the University of Piraeus, Piraeus, Greece. His research interests include the role of energy sources in the economic growth process as well as the impact of monetary policy rules on banks' behavior.
He has published over 150 papers in international journals with a referee process, while he has participated to over 30 international conferences. He is the Editor of the IJER, while he has been member of the board in over 10 international journals.
He is a member of the Executive Committee of the Atlantic Economic Association and member in 6 other economic associations.