Digital Manufacturing and Materials Characterization Laboratory (DMMC Lab)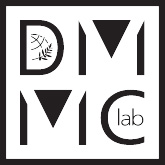 The newly equipped Digital Manufacturing and Materials Characterization Laboratory (DMMC Lab) is available for students of Strategic Product Design programme to use under the guidance of technically competent personnel.
The Laboratory is also used for external collaborations with industry partners, funded research projects and other academic activities. Lab's equipment is summarized as follows:
Additive Manufacturing Technologies
3D Printer Fused Deposition Modeling (FDM) technology with 50μm precision, with independent dual extrusion capabilities
3D Printer Composite Filament Fabrication (CFF) technology with 100μm precision, with reinforcement of Carbon Fiber, Fiber Glass and Kevlar.
3D Printer Liquid-Crystal Display (LCD) technology with 10μm precision, compatible with 3rd party resins and instant curing in each layer
3D Printer Stereolithography (SLA) technology with 25μm precision, with a variety of different resins such as Castable, Flexi etc.
3D Printer Selective Layer Sintering (SLS) technology with 100μm precision and post processing equipment (automated sieve and sandblasting apparatus)
Subtractive Manufacturing Technologies
4-axis Computer Numerical Control (CNC) ideal for wood, plastic and acrylic materials with Coordinate Measurement Machine (CMM) sensor attached to it
40 Watt Laser Cutter CO2 for cutting and engraving a variety of materials (wood, plastic, carton, cork, acrylic etc.)
3D Scanning Technologies
Portable White Light technology 3D Scanner with 500microns precision, 16fps and texture scanning capabilities
Desktop Laser technology 3D Scanner with 100microns precision, texture scanning capabilities and automated turntable for a 360o scanning
Portable Kinect Sensor with texture scanning capabilities
Advanced Materials Testing Apparatuses
Tensile testing machine equipped with load cells 500N and 50kN, capable of performing tensile, compression, bending tests, shear puncture, cyclic as well as Brinell Hardness tests.
Data acquisition apparatus with strain gauges and Linear Variable Differential Transducers (LVDT) attached to Tensile testing machine
Dynamic Ultra Micro Hardness Tester, equipped with Berkovich indenter and micro-compression capabilities with 10nm and 100nm flat-section indenters.
Microscopy Analysis
Desktop Scanning Electron Microscope (SEM) with magnification range 160x-150.000x and resolution ≤8nm, with several analysis software

Energy-Dispersive X-Ray (EDX) Analysis
Elemental Mapping Analysis
Particle Analysis
Poro-Metric Analysis
Fiber-Metric Analysis
3D Roughness Reconstruction

Digital optical microscope with magnification range 20x-200x
Stereomicroscope of 225x magnification and digital camera attached to it
Supplementary Equipment
Ultrasonic Processor for nanomaterials dispersion
Infrared Thermo-Camera with object Temperature Range -40oC – +650oC
Air-circulated drying and heating oven up to 380oC
Desktop automated microtome up to 30x40mm workpiece and accuracy of ±0.01mm
Grinding and Polishing machine with self-cooling system
Mini Sputter Coater with Au, Au/PD and Carbon coating capabilities, fitted with glow-discharged function
Desktop Extruder with Spooler, suitable for production of experimental FDM filaments
Advanced Software
Computer Aided Design (CAD): SolidWorks 2020-21, Rhinoceros 5.0
Computer Aided Engineering (CAE): ANSYS 19, Spaceclaim
Computer Aided Manufacturing (CAM): SolidCAM 2020-21
3D Scanning software: Artec Studio Professional 11, ScanStudioHD
Graphic Design Software: Adobe Photoshop
New: The International Hellenic University responds rapidly to the fight against COVID-19 by printing 3D protective face shields
The Digital Manufacturing and Materials Characterization (DMMC) Laboratory of the Department of Science and Technology, International Hellenic University (IHU), in order to support doctors and medical staff in their difficultdaily battle against COVID-19, joined forces with the Robotics Laboratory of the Department of Industrial Engineering and Management of the IHU and organized the production of 3D Printed Protective Face Shields for COVID-19 in collaboration with the Centre for Research and Technology Hellas (CERTH) and 3D printing companies (AniMa-The 3D Printer Experts, G-Code, Thes3D, Quick3Dparts και Retouch-Health Solutions).
290 protective shields were delivered on 08/04/2020 and more specific 190 to AHEPA General Hospital and 100 to Georgios Papanikolaou General Hospital both treating patients with COVID-19 in Thessaloniki.
The protective face shields consist of a crown which is produced in a 3D printer using PLA as printing material, a biocompatible material which can be easily sterilized, and a transparent PET membrane. The PET membrane is cut to the exact dimensions by laser cutting machines and placed on the 3D printed crown, offering complete protection to the face and can be used multiple times when wiped down and sanitized.
At the moment, 270 more shields are printed which will be delivered to AHEPA and Papanikolaou hospitals later this week.