Archaeological Excavation of Neo Rysio-Kardia – History of Research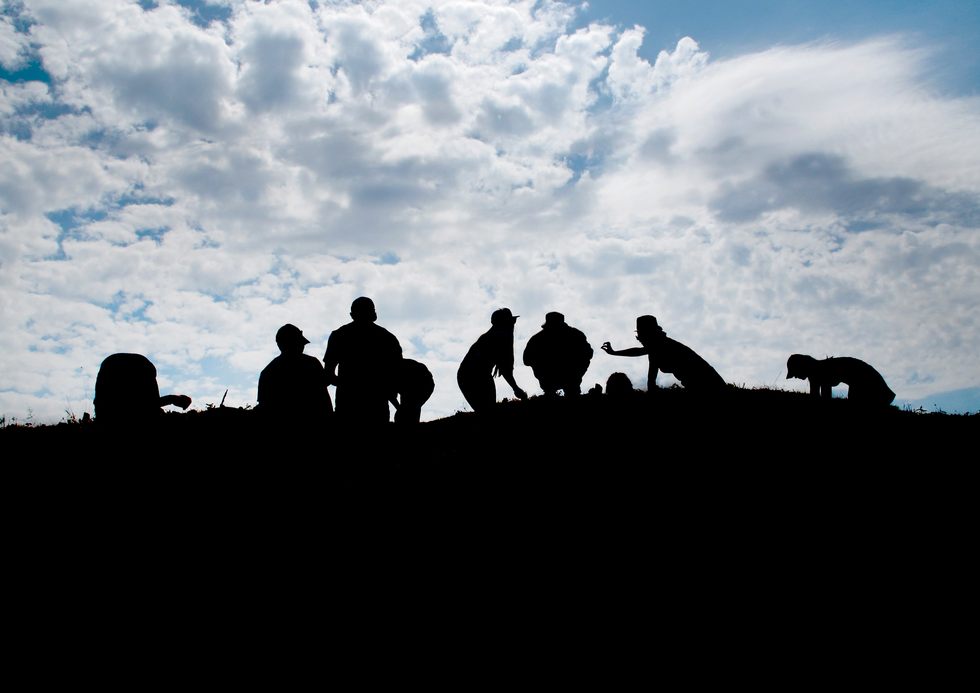 The site "Trapeza of Neo Rysio-Kardia", where the International Hellenic University (IHU) conducts its own educational excavation, is located about 20km to the south of the city of Thessaloniki, outside the village of Neo Rysio. It covers an area of about 15km2, and is archaeologically investigated for the first time.
The site was first located by Léon Rey, a French archaeologist who participated in World War I with the forces of the British-French army that camped in Thessaloniki between 1916 and 1918. Afterwards only occasional and limited survey was conducted in parts of the site by members of the Greek Archaeological Service, which officially declared it an archaeological site in 1998. In 2016 the International Hellenic University received the permission by the Greek Ministry of Culture and Sports to systematically excavate the site. Archaeological research is conducted every June – early July for a whole month with the participation of postgraduate students of the IHU, while students from various institutions from Greece and abroad are also able to attend. Throughout the rest of the year, the archaeological material is recorded, photographed and conserved.
Indicative bibliography for the site:
Rey, "Observations sur les premiers habitats de la Macédoine", Bulletin de Correspondance Hellénique 41-43 (1917-1919), 137-138.
H. French, Index of Prehistoric Sites in Central Macedonia, Thessaloniki 1967, 14, 60.
K. Soueref, "Καρδία. Αγροτεμάχιο αρ. 725", Αrchaiologikon Deltion 1996, 445-446.
D.V. Grammenos, Μ. Besios, S. Kotsos, Από τους προϊστορικούς οικισμούς της Κεντρικής Μακεδονίας, Εταιρεία Μακεδονικών Σπουδών, Thessaloniki 1997 (Μακεδονική Βιβλιοθήκη αρ. 88), 22-33, n. 44 (Kardia).
Μ. Manoledakis, "Ανασκαφή του Διεθνούς Πανεπιστημίου της Ελλάδος στην Τράπεζα Νέου Ρυσίου–Καρδίας 2016-2017", Αrchaiologiko Εrgo sti Makedonia kai Thraki 31 (2017, forthcoming).